The World Trade Center Transportation Hub is the Port Authority of New York and New Jersey's name for the new PATH station and the associated transit and retail complex which opened on March 3, 2016. The station's renaming took place when the station reopened. Designed by Spanish architect Santiago Calatrava, the Transportation Hub is composed of a train station with a large and open mezzanine under the National September 11 Memorial plaza. This mezzanine is connected to an aboveground head house structure, called the Oculus, located between 2 World Trade Center and 3 World Trade Center, as well as public concourses under the various towers in the World Trade Center complex.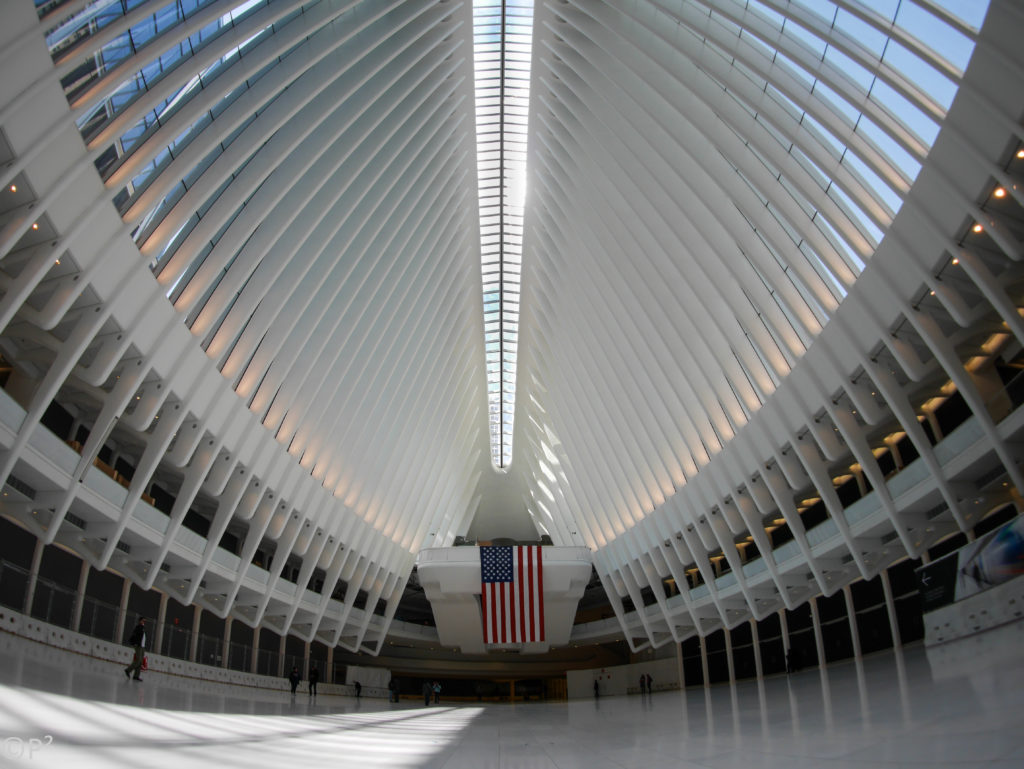 In addition, the station was designed to connect the PATH to the New York City Subway system, and to facilitate a below ground east-west passageway that connects to the various modes of transportation in Lower Manhattan, from the Fulton Center to the Battery Park City Ferry Terminal. Furthermore, to replace the lost retail space from the original Mall at the World Trade Center, significant portions of the Hub will be devoted to the new 365,000 square foot Westfield World Trade Center mall.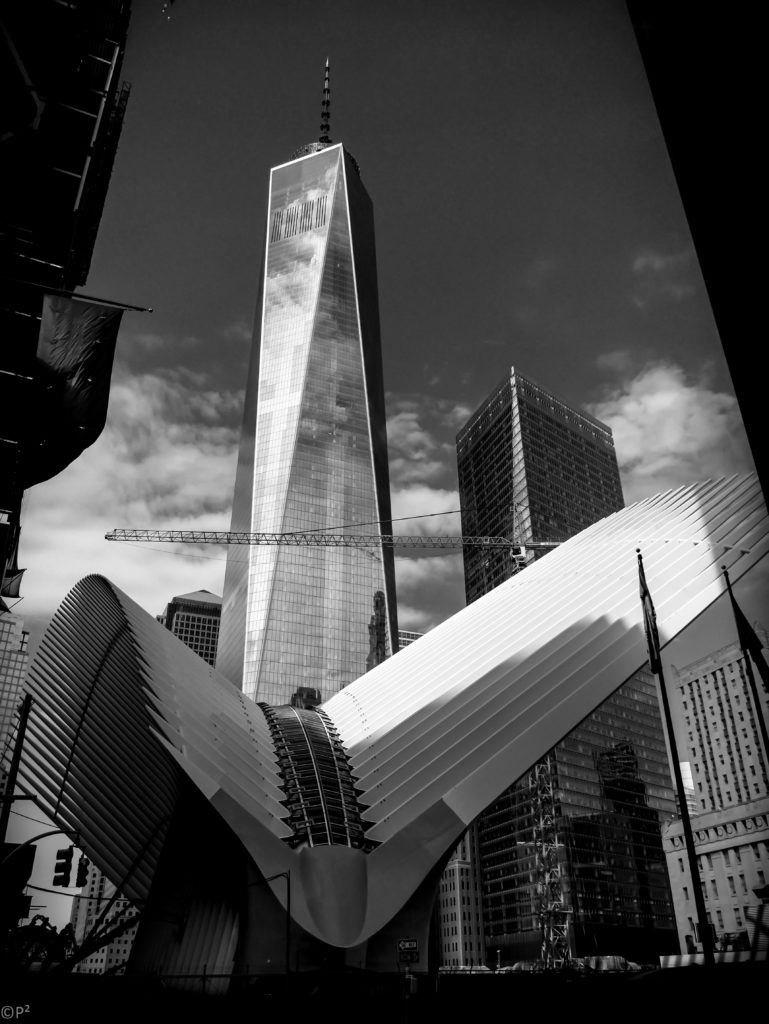 Spanish architect Santiago Calatrava, the designer of the station, said the Oculus resembles a bird being released from a child's hand. The roof was originally designed to mechanically open to increase light and ventilation to the enclosed space.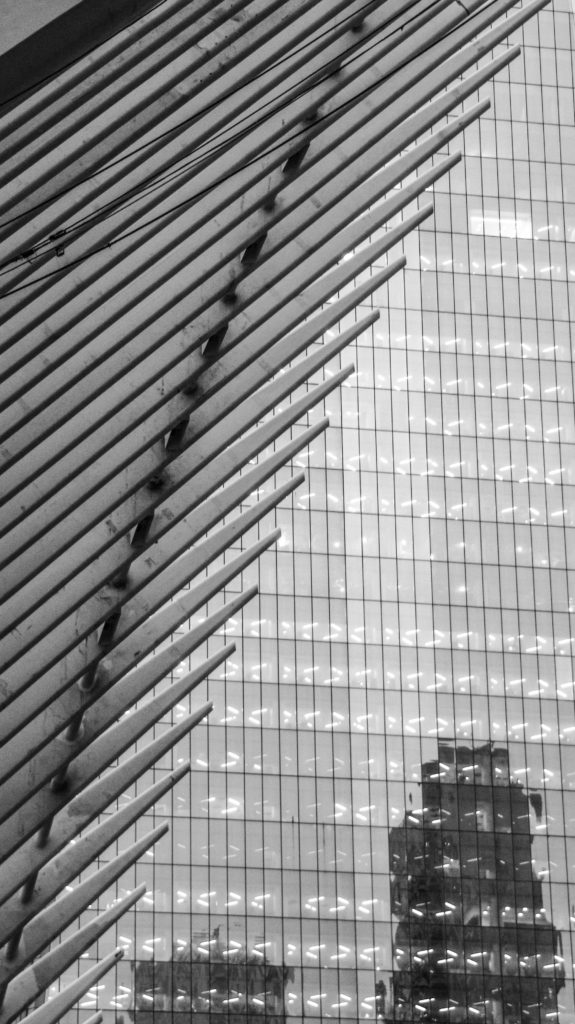 However, Calatrava's original soaring spike design was scaled back because of security issues.
The design was further modified in 2008 to eliminate the opening and closing roof mechanism because of budget and space constraints.
West Concourse
The new West Street pedestrian underpass (the West Concourse, formerly the "east-west connector") links the WTC station mezzanine with a new transit pavilion at Battery Park City's Brookfield Place (formerly World Financial Center) on the west side of the World Trade Center site just south of 1 WTC and across West Street. It opened on the afternoon of October 23, 2013. Access to One World Trade Center from the West Concourse was also possible for employees when the tower opened on November 3, 2014. On May 29, the same day the tower's observatory opened, the entrance to the observation deck opened.
[excerpts from Wikipedia]