The Lipstick Building (also known as 53rd at Third) is a 453 foot (138 meters) tall skyscraper located at 885 Third Avenue, between East 53rd Street and 54th Street, across from the Citigroup Center in Manhattan, New York City, United States. It was completed in 1986 and has 34 floors. The building was designed by John Burgee Architects with Philip Johnson. The building receives its name from its shape and color, which resemble a tube of lipstick.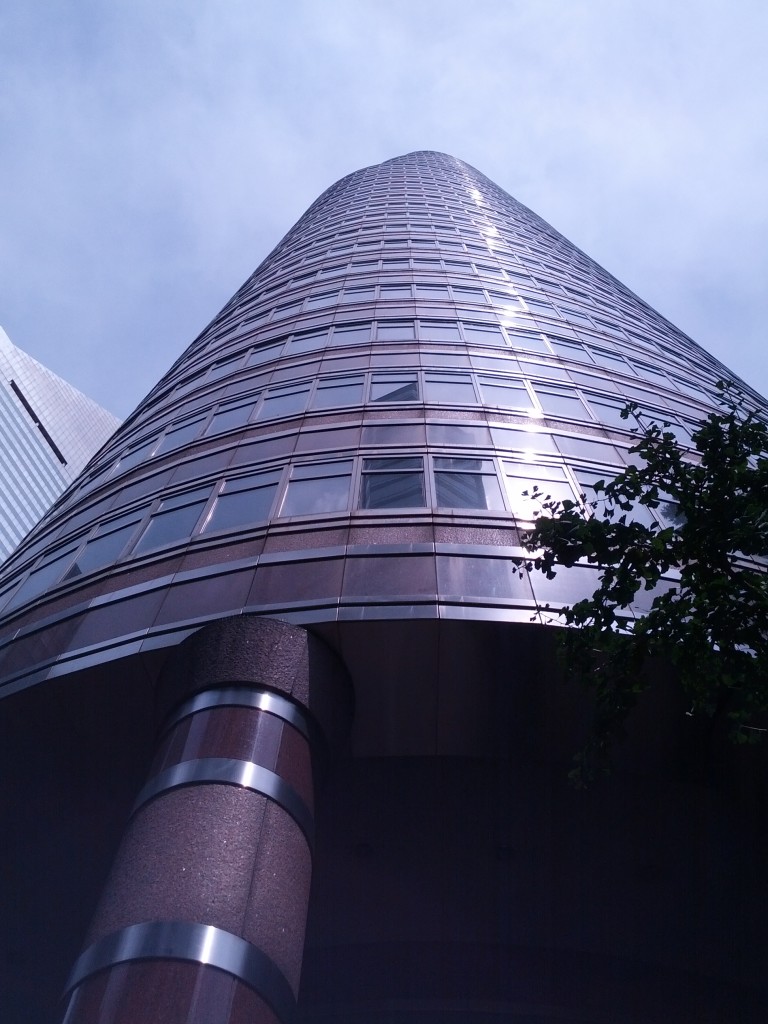 At three levels the Lipstick Building's wall is set back in response to Manhattan's zoning regulation, which requires the building to recede from the street within its spatial envelope, to increase the availability of light at street level. The result is a form that looks as though it could retract telescopically. The shape, which is unusual in comparison to surrounding buildings, uses less space at the base than a regular skyscraper of quadrilateral footprint would use. This provides more room for the heavy pedestrian traffic along Third Avenue.
At the base, the building stands on columns which act as an entrance for a vast post-modern hall. They are two stories high and separate the street from the nine-meter (30 ft) high lobby. Because the elevators and emergency staircases are located to the rear of the building, this area appears hollow.
The exterior of the building is a continuous wall of red enameled Imperial granite and steel. The ribbon windows are surrounded by gray frames. In between floors is a thin red band which recalls the red color of lipstick. The curvature of the building allows light to reflect off the surface at different places.