The Willis Building is a commercial skyscraper in London named after the primary tenant, Willis Group. It is located on Lime Street in the City of London financial district.
The building was designed by Sir Norman Foster and developed by British Land. It stands opposite and reacts to the Lloyd's building and is 125 meters (410 ft) tall, with 26 stories. It features a "stepped" design, which was intended to resemble the shell of a crustacean, with setbacks rising at 97 m (318 ft) and 68 m (223 ft). In total, there are 475,000 square feet (44,128.9 m2) of office floor-space, most of which was pre-let to the insurance broker Willis.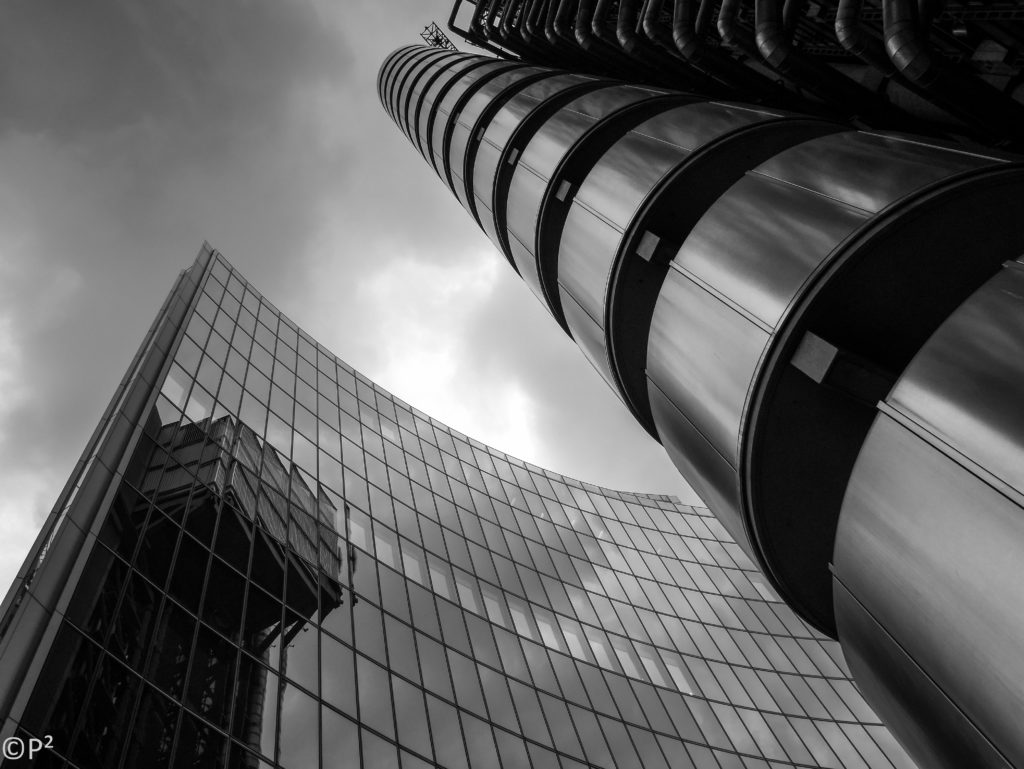 The Willis Building was constructed between 2004 and 2008 under the management of Mace and represented a significant addition to the City of London skyline, becoming its fourth-tallest building after Tower 42, 30 St Mary Axe and CityPoint. The core was topped out in July 2006 and the steelwork completed in September that year. Cladding began in July 2006 and the structure was externally completed by June 2007. It was internally fitted out and officially opened in April 2008.
[Excerpt from Wikipedia]