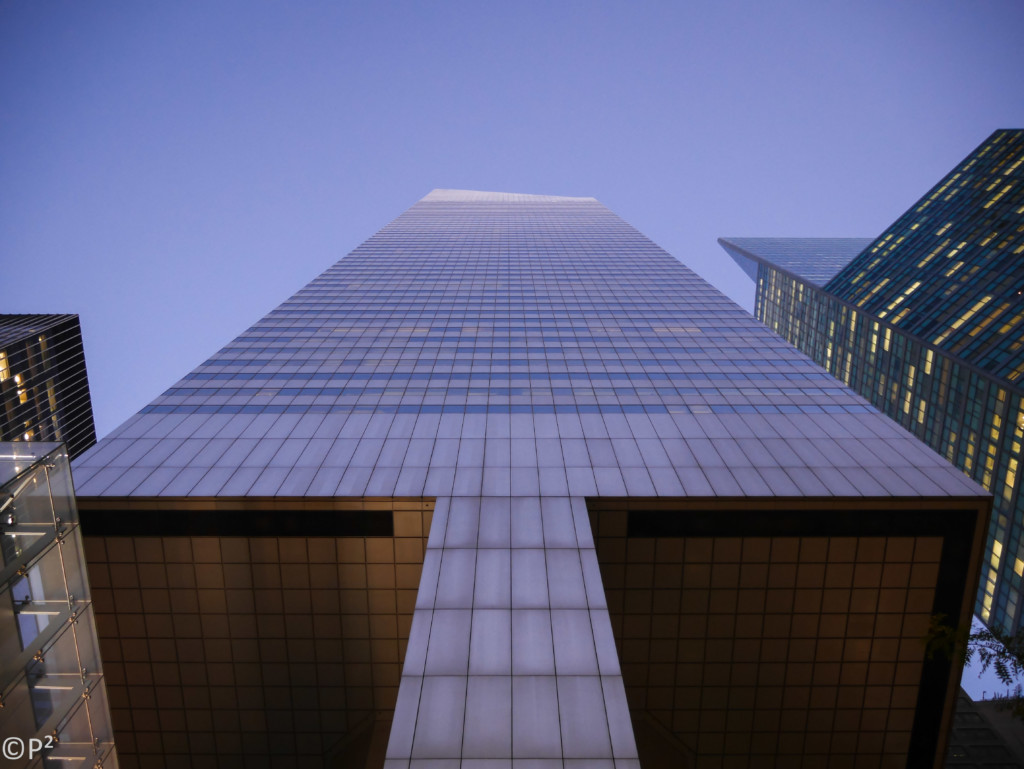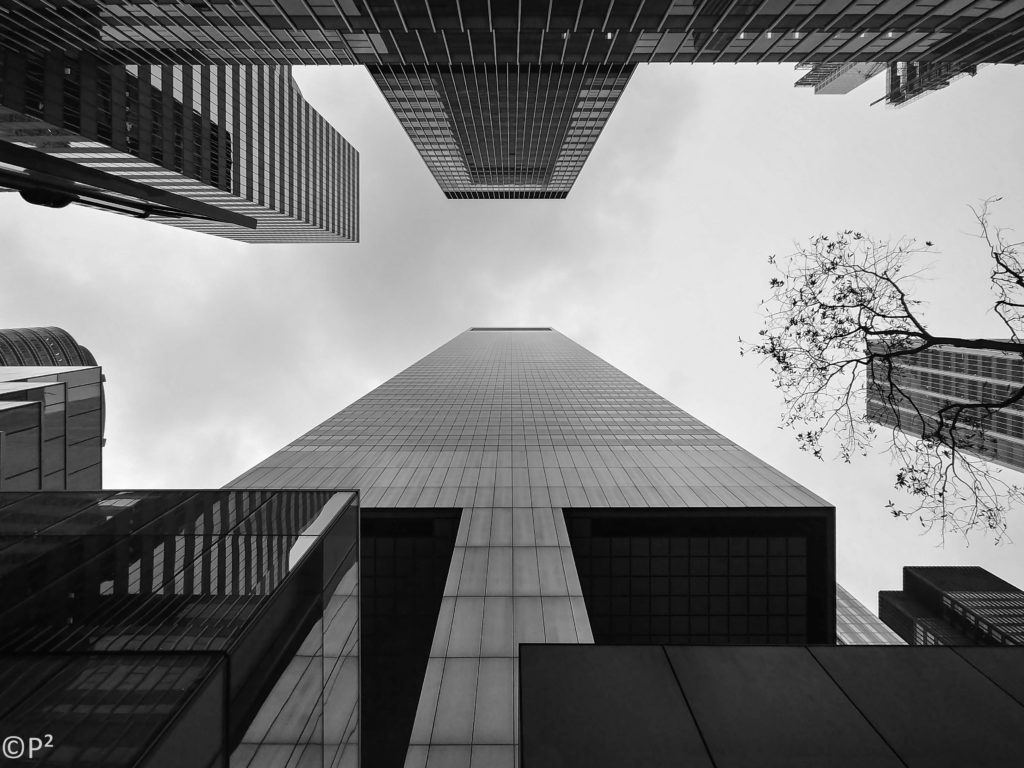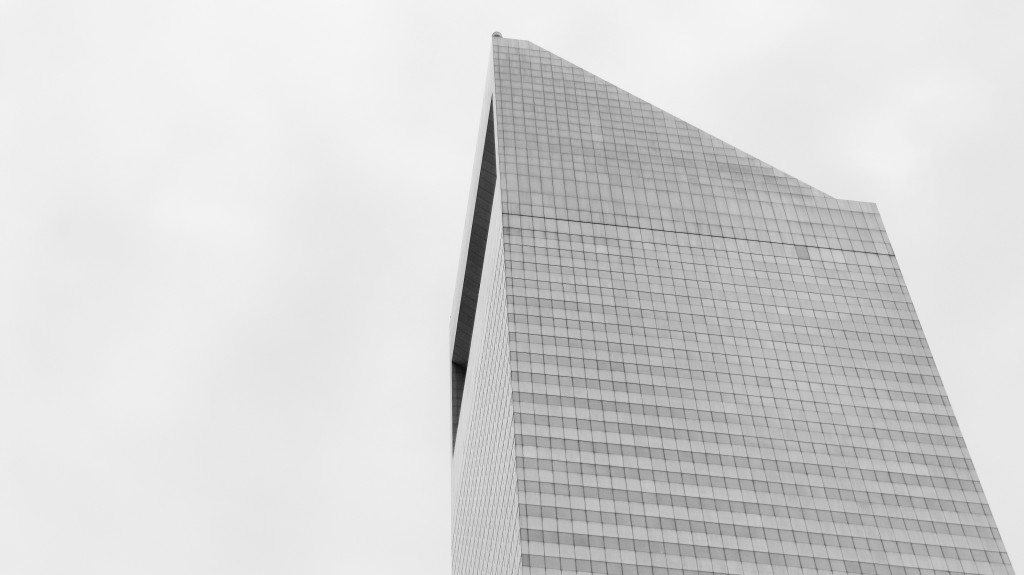 The Citigroup Center (formerly Citicorp Center and now known as 601 Lexington Avenue) is an office tower in New York City, located at 53rd Street between Lexington Avenue and Third Avenue in midtown Manhattan. It was built in 1977 to house the headquarters of Citibank. It is 915 feet (279 m) tall, one of the ten tallest skyscrapers in New York, and has 59 floors with 1.3 million square feet (120,000 m²) of office space.
The building is one of the most distinctive and imposing in New York's skyline, thanks to a 45° angled top and a unique stilt-style base. It was designed by architect Hugh Stubbins and structural engineer William LeMessurier. The building is currently owned by Boston Properties, and in 2009, was renamed 601 Lexington Avenue.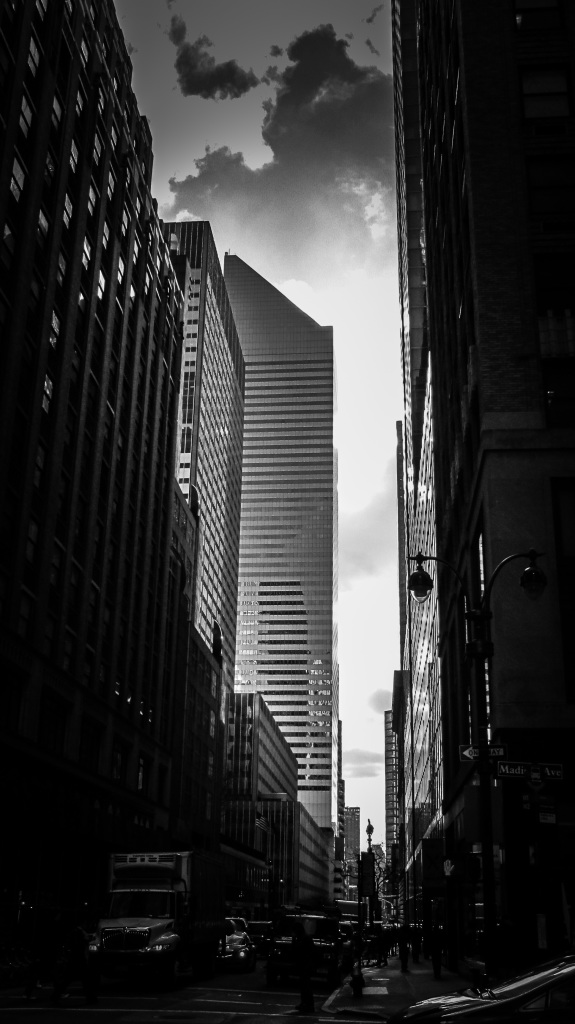 The northwest corner of the site was originally occupied by St. Peter's Evangelical Lutheran Church which was founded in 1862. In 1905, the church moved to the location of 54th Street and Lexington Avenue.
From the beginning, the Citigroup Center was an engineering challenge. When planning for the skyscraper began in the early 1970s, the northwest corner of the proposed building site was occupied by St. Peter's Lutheran Church. The church allowed Citicorp to demolish the old church and build the skyscraper under one condition: a new church would have to be built on the same corner, with no connection to the Citicorp building and no columns passing through it, because the church wanted to remain on the site of the new development, near one of the intersections. Architects wondered at the time if this demand was too much and would make the proposal unfeasible.
Structural engineer William LeMessurier set the 59-story tower on four massive columns, 114 feet (35 meters) high, positioned at the center of each side, rather than at the corners. This design allowed the northwest corner of the building to cantilever 72 feet (22 meters) over the new church. To accomplish this, LeMessurier employed a system of stacked load-bearing braces, in the form of inverted chevrons. Each chevron would redirect the massive loads to their center, then downward into the ground through the uniquely positioned columns.
[excerpts from Wikipedia]