Royal Bank Plaza in Toronto, Ontario, Canada, is the de facto headquarters of the Royal Bank of Canada. The building shares with the Fairmont Royal York Hotel the block in Toronto's financial district bordered by Bay, Front, York, and Wellington streets. It is owned by the real estate firm Oxford Properties, who also maintains their headquarters there.

Built to be the new main office of the Royal Bank [1979, WZMH Architects] after its decision to move its center of operations from Place Ville Marie in Montreal to Toronto in the late 1970s, Royal Bank Plaza consists of two office buildings: the South Tower and the North Tower. The South Tower, a skyscraper, is the taller of the two at 180 m (591 ft); the North Tower has a height of 112 m (367 ft). The exteriors of the structures are largely covered with glass; together they have more than 14,000 windows. The windows, manufactured by Canadian Pittsburgh Industries, were colored using 2,500 ounces of gold valued at CA$70 per pane when installed.

In addition to office space and the Toronto Main Branch of the Royal Bank, Royal Bank Plaza also contains a shopping concourse which is part of the PATH network, linking directly to the TD Centre as well as Union Station, Brookfield Place (BCE Place) and the Fairmont Royal York. The concourse merchants mall and tower lobbies underwent extensive renovations between 2005 and 2007.
The building was originally constructed with a large atrium opening above the main banking hall, but in the 1990s a trading floor was added, closing off the open space.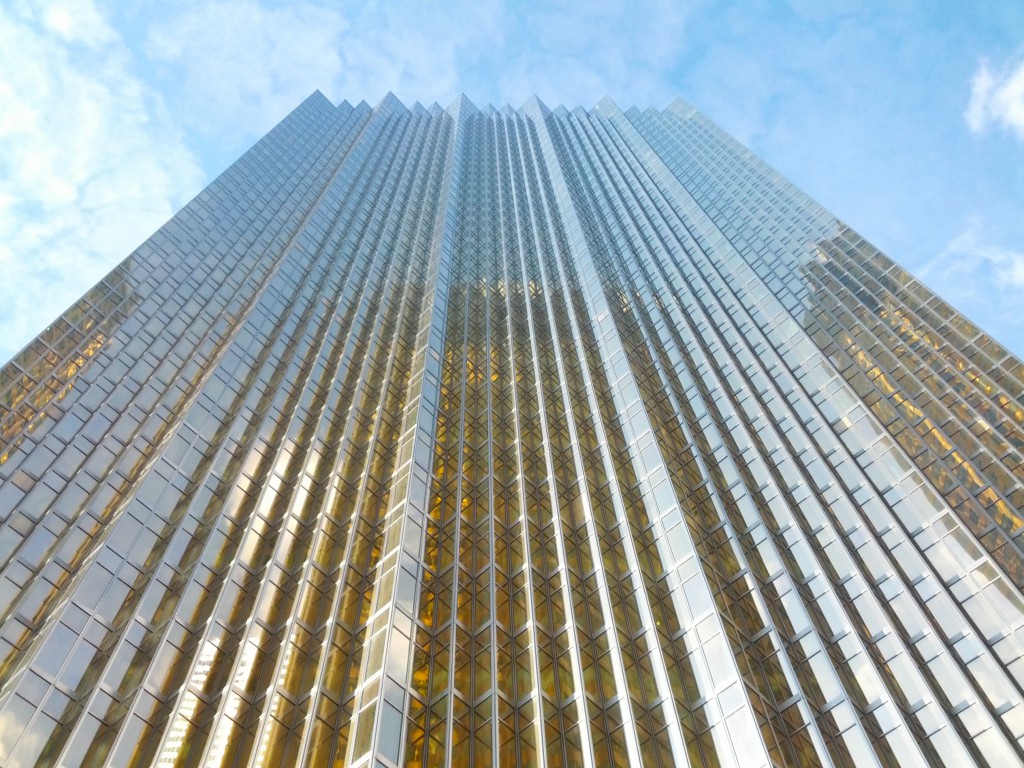 North Tower…