The Stephen A. Schwarzman Building of the New York Public Library, more widely known as the Main Branch or simply as "the New York Public Library," is the flagship building in the New York Public Library system and a prominent historic landmark in Midtown Manhattan. Following a competition among the city's most famous architects, the relatively unknown firm of Carrère and Hastings was selected to design and construct the new library. The result, regarded as the apex of Beaux-Arts design, was the largest marble structure up to that time in the United States. The cornerstone was laid in May 1902. The branch, opened in 1911, is one of four research libraries in the library system. It is located on Fifth Avenue at its intersection with 42nd Street.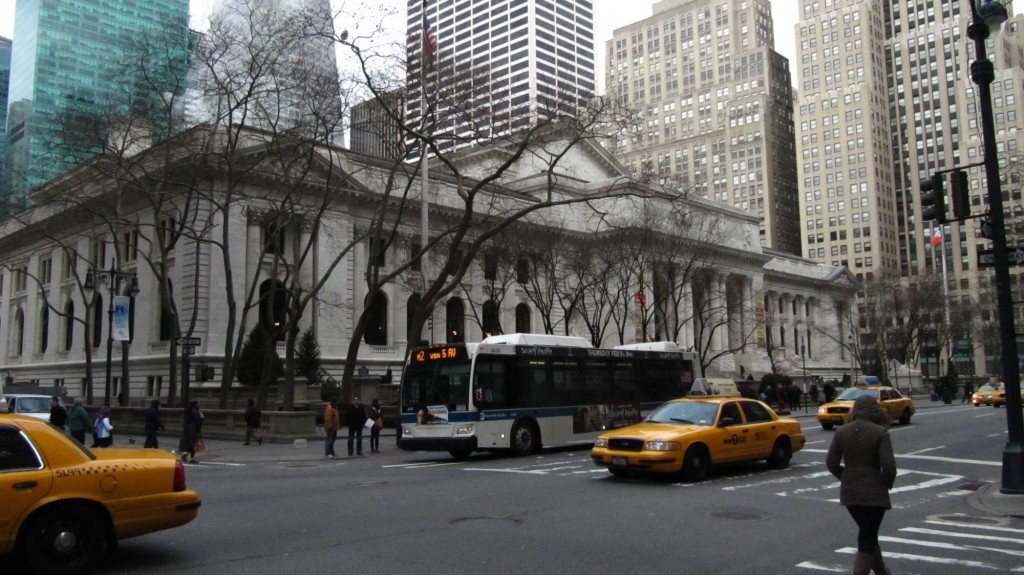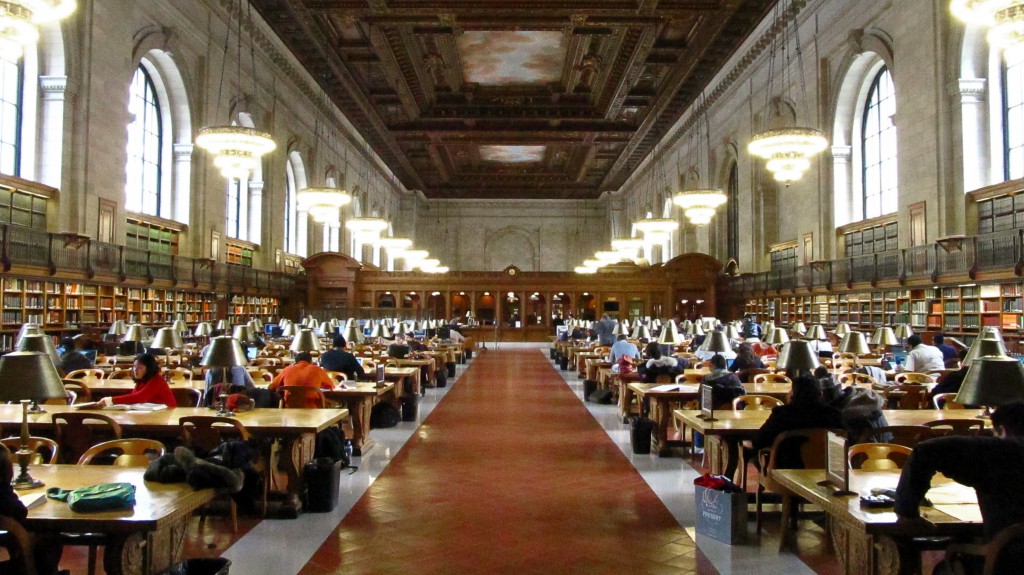 The Library's famous Rose Main Reading Room (Room 315) is a majestic 78 feet (23.8 m) wide and 297 feet (90.5 m) long, with 52-foot (15.8 m) high ceilings. The room is lined with thousands of reference works on open shelves along the floor level and along the balcony, lit by massive windows and grand chandeliers, and furnished with sturdy wood tables, comfortable chairs, and brass lamps. It is also equipped with computers providing access to library collections and the Internet as well as docking facilities for laptops. Readers study books brought to them from the library's closed stacks. There are special rooms named for notable authors and scholars, many of whom have done important research and writing at the Library. But the Library has always been about more than scholars; during the Great Depression, many members of the general public, out of work, used the Library to improve their lot in life, as they still do.

The building was declared a National Historic Landmark in 1965.

(description composed of excerpts from Wikipedia)
Edna Barnes Salomon Room
Rear facade of NYPL from Bryant Park at Night…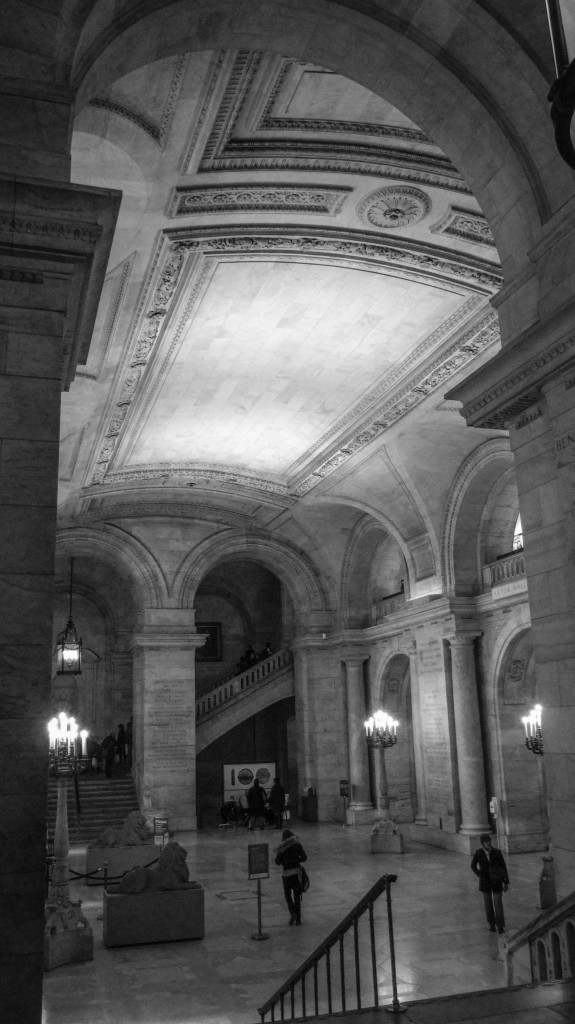 Astor Hall…